Instructions for FLASH ORAL Presenters at DISA 2023:
Welcome, esteemed FLASH ORAL presenters, to DISA 2023! We are thrilled to have you share your insights and research during this engaging event. To ensure a smooth and impactful presentation, please take note of the following guidelines:
Presentation Duration and Content:

Flash Oral presentation will span 5 minutes.
Limit your presentation to a maximum of 5 slides.

Submission of Slides:

Kindly email presentation slides to the designated chairs based on your block:

For Martina Szaboova's block, send slides to Martina.Szaboova@tuke.sk
For Jan Magyar's block, send slides to Jan.Magyar@tuke.sk

The submission deadline is September 20, 2023.

Presentation Objective:

Your primary goal is to pique interest and lay the groundwork for deeper discussions.
Think of this as an invitation to engage in more profound conversations during the panel session, where each Flash Oral presenter will have a dedicated space.

Panel Dimensions:

Your panel measures 2 meters by 1 meter, providing ample space for your presentation.
Following your presentation, you are encouraged to engage with attendees who express a particular interest in your topic.
Please, provide your  poster (or printouts of your full presentation) by Thursday morning.

Presentation Format Options:

You have the flexibility to choose between two formats: a. Display a printed form of your extended PowerPoint presentation. b. Create a 200×100 cm poster for your panel.
Student volunteers will be available to assist you in setting up your poster if you opt for this format.
Each Flash Oral presenter will have one panel allocated for their presentation.

Presentation Timing:

Your presenting panels will be available for use on the second day of the conference, September 22, starting in the morning.
We encourage you to set up your presentation early in the morning on your dedicated panel.
The panel number corresponds to your Flash Oral presentation invitation.

Best Paper Award Eligibility:

Please note that these presentations and panels, along with further information, are eligible for the Best Paper Award at DISA 2023.
The conference will recognize the top three papers with Best Paper Awards.
We look forward to your engaging presentations and stimulating discussions during DISA 2023. Thank you for contributing to the success of our event!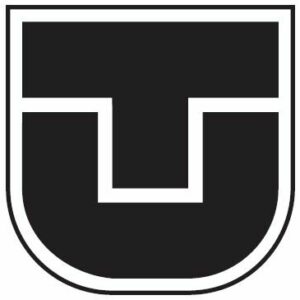 Slovak Artificial Intelligence Society
Computational Intelligence Chapter IEEE CS Section

Important dates
Special sessions
February 20, 2023 – Submission deadline
March 1, 2023 – Acceptance notification
Full papers
June 30, 2023 – Papers submission deadline
July 15, 2023– Acceptance notification
August 30 2023 – Camera-ready deadline
Symposium Office
elfa, s.r.o.
Park Komenského 7
04001 Košice Slovakia
+421 55 625 3839
disa@elfa.sk